Wake Up
March 26, 2012
I want to wake up,

I want to breathe again,

I want to feel everything around me.

I need to know I'm still alive.

I'll scream so the echo breaks the chains.

I'll bleed so I'll slip out of your hold.

I'll decieve you one last time so you can't own me.

I never loved you.

I don't want to drown again,

Slipping into the pain.

Drowning in the ignorance,

Where were you when I was falling?

You were watching from the top,

Laughing as I cried.

I wanted to believe that you smiled for me,

You kissed me to feel my lips,

Not to feel your power over me.

It kept escalating...

It kept catching me...

Until I was gone...until I didn't belong.

The 50,000 tears carrying the 100,000 wishes that this could be what it should've been.

What you didn't let it become.

I don't want it anymore, I don't deserve it.

You can scream at me one more time,

I don't need to your hand to live again,

I can't feel you anymore.

I can't hear you crush my soul, my heart.

Just when I thought I was falling forever,

I found a way to come to my rescue...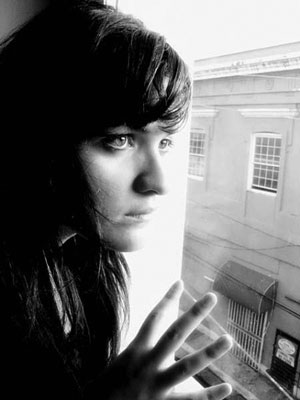 © Eveliz V., Bayamon, Puerto Rico