Memories from the backyard garden!
April 4, 2012
I look back into my memories,
like a stroll in to the backyard garden,
memories of both bad and good ,
like weeds and like lilies,
treasuring the good from the bad.
Memories of warm togetherness and missing aways,
like the grass,
that withers away as you laze to dwell in its beauty.The moments that didn't count but turned to be unique,
like the moth in the garden that turned to be a butterfly!

Everyday is a new chance and a blessing,
like the sun shines its grace anew every dawn,

every past is a memory cherishable,
like the soil that losses it fertility , that never returns.
through the past to the present
and so to the future,
its you,Dear God, that makes everything beautiful and cherishable.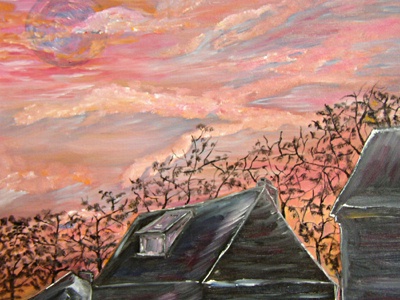 © Lauren M., Scotch Plains, NJ