The Storm
MAG
April 15, 2012
This morning I woke up and padded
naked-footed
to the kitchen,
and saw that last night's storm
had slid the pots and pans from off the wall.

My mother was still there, apron
stained with
tears free-falling into the garbage disposal
as she
washed the dinner things,
bruise bracelets of violet and saffron
gracing her wrists.

The Storm must have been great.

I felt my heel split
on a shard of good china
beached upon the rug,
the stuff with the violets hemming the cuff.
It looks as though someone must have
set the
plates flying
again last night.

I held my mother like
she was the child,
and we two survivors
worked together to clean up before
The Storm returned from work again
tonight.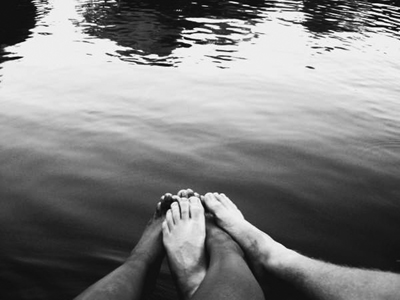 © Michelle W., Ada, MI