Leaves Of Autumn
April 12, 2012
They fall like the leaves of autumn.
Surrendering there will to the men above.
Why do they not fight back?
Why do they not run?
Are they too scared of the consequences?
Do they worry of the future?
No, they do not head the law either.
They do not what they want.
Know not what they do.
They are the children-warriors of Uganda.
Forced to fight. Forced to kill.
Why do we do nothing while they must battle for their lives?
Are we cowardly?
We are, we do nothing.
We let them die.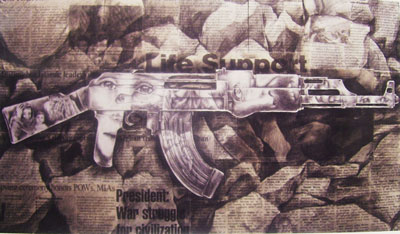 © Claire V., Lubbock, TX