Power Outage
May 25, 2012
His power is out.

He sits in the darkness,
Lamborghinis flashing past under orange
streetlamps,
wealth that's not his own

as the lightning comes closer he clenches
his fists,
knuckles hard and pale.

His power is out
and he sits alone,
eyes large and shining, feral.

gulping air with difficulty
he never meant
never meant…
he never meant what they thought;
maybe he ought
to explain…

but they'd never listen because
his power is out

and if he can't even keep his own power on
what's to say he won't take other's
power
because he can? because he needs to see in this
pitch-thick dark that coats his clenched fists and
panics his even breath?
What's to say?

The thunder speaks low, rumbling
in his chest until he sees lights
in the neighbors' windows, flickering.

His power is out.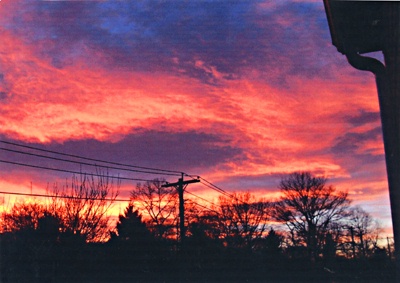 © Robbie M., Milford, CT