Music
June 13, 2012
Drown out the words,
The thoughts running through my mind,
Stop everything,
In this place and time.

Let the music run through me,
Cleansing every thought and emotion,
Taking me away,
From reality's evil notion.

Bringing me happiness,
A brand new life,
Giving me my destiny,
Instead of cutting it with a knife.

Let the music,
Take away the sorrow and pain,
Let it carry me away,
From everything insane.

Listen to the music,
And it'll take you to,
A place untouched,
A place of your own.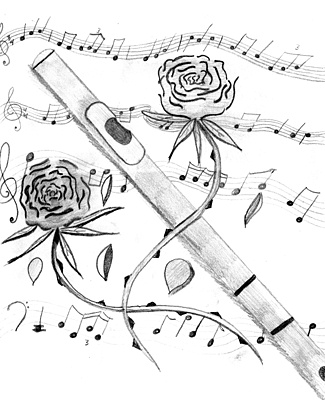 © Whitney S., Philadelphia, MA