What Have We Done?
July 5, 2012
Screaming. Everyone's screaming.
Bodies lay in the street.
Blood trickles softly from them.
And us - what do we do?
What have we done?

We always knew this could happen.
We talked about it and thought about it.
Some people even forgot about it.
But we've done nothing.
What have we done?

There are people saying it's God who's doing it.
Others say it's just meant to be.
There are others, like me.
Others who say this could be stopped.
Or could've even been prevented.
But - what have we done?

Buildings are crumbling.
Gunfire echoes through the air.
No one's safe. Nothing's protected.
This truly is Darwin's theory at it's very best.
Survival of the fittest.
Kill or be killed.
Oh, what have we done?

There isn't any gas.
No electricity is left.
A million dollars isn't even worth a penny.
What will we do, with no internet?
No phones? No Facebook?
That's what people have been asking,
despite the fact we've done it before.
What have we done?

The end is here! Apocalypse is at hand!
Armageddon is upon us! It's finally here!
That's what I overheard on the street today.
It was said - rather, shouted - by a homeless man.
He screamed and shouted and waved his arms, terrorizing passerby. And his words are true, I certainly think.
It's our fault, he cries.
What have we done?

And so the end is truly here.
It's caused by hatred, fueled by greed.
It feeds off of bigotry, rage and fear.
The end, it thrives upon us humans.
And our petty, destructive anger.
Our faults and our flaws. Our violence and our emotions.
What have we done?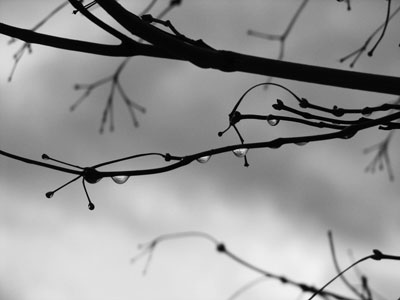 © Carly M., Hopedale, MA