Disillusionment
July 28, 2012
What did I see? I saw hell in the real world.
The slow process of disillusionment entails
tearing one's idealistic self apart
fiber by fiber,
and trying to rebuild a figure that vaguely resembles a human being.

The result is inurement to disappointment and anger,
and it is much more difficult to fall apart.
But the process brings a pain that rivals no other,
stemming from the deracination
of your very faith in the illusion of security.

Emotions become a malicious reality
as they become tangible through the throbs of
amalgamated rage and
chagrin
that rush from your heart to your brain.
As they converge into an ocean of tempest,
you are enveloped by the agony,
soaked through;
you gulp it down as you
sputter
beneath the impermeable surface, inhale it in your
ragged, piteous attempts at gaining control of
the wheezing rhythm
contesting with
your racing consciousness
to strangle you in its tendrils.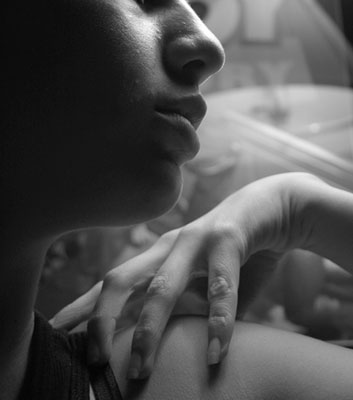 © Rebecca B., Santa Clara, CA