Slightly Off
July 30, 2012
When you can't seem to fall asleep
Because something about tonight feels slightly off.

Perhaps the silence was turned to quiet
By a misplaced sound.

Perhaps the warmth was turned to heat
By a too-heavy comforter.

Perhaps the stair was turned to creak
By an unwelcome visitor.

Perhaps the sky was turned to storm
By a dark, drifting cloud.

Perhaps...

Perha...

Per...

...

Zzzzzzz...

But then you eyes fly open
And you are yanked from your slumbering dream
Because you realize that it's the taste
The taste is slightly off.

You forgot to brush your teeth.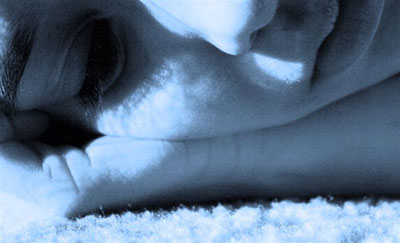 © Paula B., Katy, TX