Desiring A Change of Company
August 1, 2012
Have you ever seen a graveyard?
Those expanses of calcium rich soil
which take up a good portion of our park spaces.

It's quite dreary
And I assure that I have no desire to spend
The rest of eternity staring at gray-mold head stones
Not even admire by the living that so banally turn their heads –
The car is speeding past.

People will not remember me.
My "family" which will trickle down into a pedigree chart,
Will not remember me.
My last mark on them regulated to a genetic disease.

Don't be beguiled.
A piece of stone will not change the fact.
Didn't you know? It's called ADHD
And its afflictee: the ambiguously titled, humanity.

Already this tomb
seems to be washing away,
The engraving; fading..fading…

Gone!

Why not give us back to the world?
(This is a jammed-packed party with bare bones).

Why not -
For once let nature be superior.

I wanted to descend into her ivy womb of wind.

For once could not I be deprived of all human remnants?

I wanted to see what escaping myself would be like.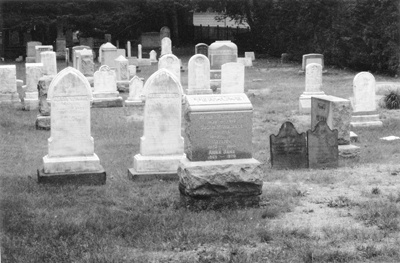 © Chris C., Pequannock, NJ