A Thankful Perspective
August 16, 2012
You're working on a multiple choice
But I can only see one answer
You're traveling and getting married soon
While I'm lying here with cancer.
You're snorkeling and surfing
While I'm throwing up my lunch
And everything else before that,
As you're enjoying brunch.
I'm crying myself to sleep,
As the chemo drips into my veins
And you're finishing your lab final
Dissecting animal brains.
But I enjoy the sunset more
Because I only see it when
I'm well enough to go outside;
For you, it's just another sunset, again.
You dye and shave your golden hair
The brush holds all of mine
Locks of Love has promised to give me hair
I don't care what color it is, it will shine.
Because of my life and experiences,
I have appreciation for
Some things others don't notice
Or choose to ignore
None of us can complain, because no matter what
We have so much more
Than we realize;
So much to be thankful for.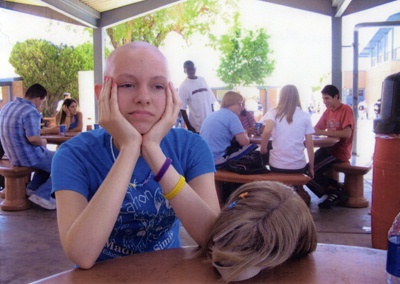 © Lauren M., Phoenix, AZ