Once She Leaves
August 30, 2012
Once she leaves
All I will have
Left is a slept-in bed,
Painted walls,
And a broken iPod stuck on
Somebody That I Used to Know.

All I want to do is sleep.

But nothing is possible but work and
Tears,
Pens and word documents,
And an filled calendar.

She's gone now,
And I still just want to sleep.

To let go and
Find peace.

To forget the drifting apart
And only remember being
Inseperable,
But sleep aludes me.

I just want to sleep.

But she's gone now.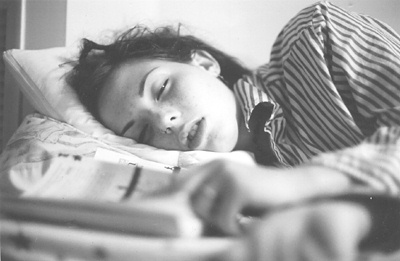 © Rosie A., Lexington, MA