Locker Girl
September 18, 2012
To you I'm probably just Locker Girl.
The one that leaves ten minutes later that most.
That arrives with binders and trumpets and textbooks.
But I'm also more than that.
I'm the name on all of those essays.
The one other teachers painted White Out over.
Did you know that I was that girl?
Or did you know me as two separate people?
As Locker Girl and Perfect-Score-Essay Girl?
You act like you know me, like I'm your student.
I wish I were, but I got the other language arts teacher instead.
You're the toughest teacher, they all say.
But I would've been floored to get you.
But, alas, I'm merely locker girl.
And yet you say hello to me at the end of the day,
When you walks past that clumsy girl shoving books into her backpack.
Now it's yet another day.
Two twenty and the bell rings.
We all file through the halls to our lockers.
But I'll get to that unorganized red-orange thing ten minutes late.
You'll walk past me,
And say hello to Locker Girl.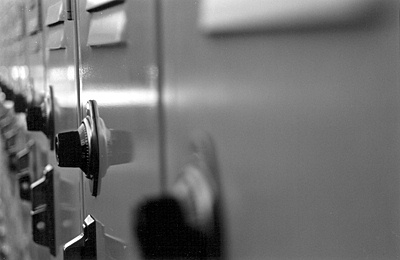 © Cassandra Z., Sunnyvale, CA