Don't Change Who You Are
February 8, 2013
I laugh at any chance I can get.
Why?
Because I can.
I'm seen as a silly, goofy, clumsy girl, who isn't afraid to do the the things I love.
I am one of those girls who is very athletic and competitive.
Soccer,
Softball,
Track,
Football, name it.
I'm known as the girl who plays football, yes, how strange...
A tomboy, in 8th grade...
But I honestly don't care.
Some can say I'm weird or crazy.
And I know I am.
But lately, I have been so emotional.
Over small reasons.
Frustration,
Confusion,
Comments that hurt.
Sure I can talk.
But when it comes to the action I fall apart.
I lost a lot when I was younger. When I was ten, four years ago. My beautiful cousin, Corissa, passed away in the middle of the night at the age of 21.
I didn't understand then.
I understand now.
It feels like she isn't gone.
As if I could call her right now and talk for hours, but I can't.
I took my family for granted.
So now I cry so much.
Because I didn't cry enough for my cousin.
All I want is people to know I am this way because God wanted me this way.
I am not ashamed.
I am forever grateful.
I will live life just the way I am, and if I don't I will just be fake.
Don't be afraid of who you are.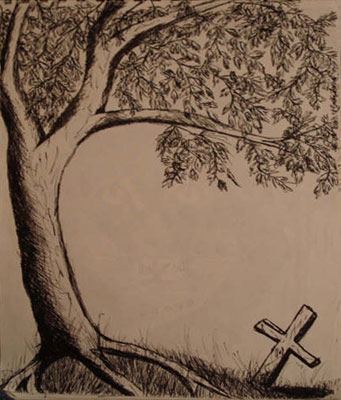 © Courtney K., Bethel Park, PA