Flowing
February 16, 2013
Step up or step back; it sets my mind turning.
Like the ocean waves roaring
Upon the shore
Saying yes go or no more
The sand holds the indents of the stronger opinion.
Which is constantly changing
Blue eyes blue skies
Green earth green eyes
What matches?
A true match made where we fit like a key into a lock
But I changed the clamp
And you hold the same key
I have to turn you away
I placed those walls and hope you just leave
Please care more about her than me
Follow the tide that leads you to her
Don't fight the current of what you think this will be worth
Go with the flow
Because when you approach I will go.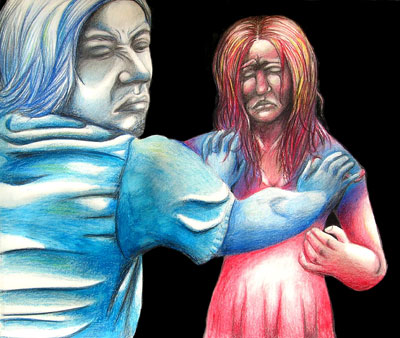 © Jessica P., Bethel Park, PA