How do I feel about you?
February 21, 2013
I feel like you are the missing piece to my puzzle,
The puzzle of my heart, of my existence.
I was never sure of anything before I found you,
I wasn't sure of who I was or where my future would take me.

But with as many questions I have left
Unanswered and unsolved.
The one thing I know for sure,
Is you are my everything.
You are a part of my life that has become so deeply rooted
That there is no way I could ever again be without your presence.

Through the fights and the bad days,
The yelling, the tears, the kisses held back and forgotten.
I have always known, no matter how deep I had to dig,
That in the end we would, and always will, be together.

Me and you,
We've been through more than I have with anyone.
We've made it through more than I thought we would have to
In such a short period of time,
One month.

One month and a half,
Almost two and here I am thinking about how in love I am
With you.
How crazy I am about you,
And how crazy you are for feeling the same about me.

We tell each other all the time,
How neither of us are perfect
And while this is undeniably true,
I also know that together, we make something that is in fact
Perfect.

A relationship:
With flaws and fights,
Smiles and sorrow,
Hugs and hiccups,
Ups and downs.

With you,
With us.
I have found, created, defined,
What perfect is to me.

Perfect is not a fight-less love,
A tearless relationship,
Or even a situation that makes sense.

Perfect is figuring it out along the way,
Knowing how to fix what goes wrong,
And moving on from the mistakes
To create a happily ever after,
Our fairytale ending.

Because I'll be your princess,
If you'll be my prince.
So take my hand and let's start
Our long journey,

You and me.

Forever and always.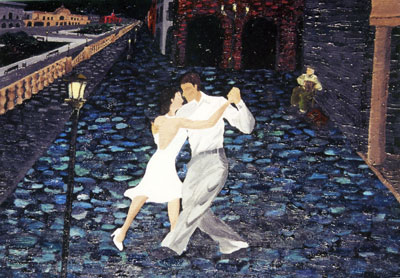 © Elizabeth M., Kannapolis, NC