Self-Healing
March 27, 2013
I have tried for years—
honestly, I have
yet in vain—
to speak of the most clandestine
secrets and mysteries
all my own,
the treasured dreams,
and wraths safely stored.
But talking about it
doesn't work:
my mouth goes dry,
I sweat and panic—
I know that secretly
they're all judgmental.

But, as I write,
the words come unbidden from the heart
like ripe fruit from trees.
No one judges
for no one knows.

Here, the open scars
dry and disappear,
the blue and black bruises
fade one by one,
and the old wounds
heal by themselves.
Here, I apply the healing serum
to the bleeding scars,
the bandages to the raw cuts,
and the tourniquets to the
incessant bleeding.

Therapy has never healed me—
it never will;
but writing about it
has—and ALWAYS WILL.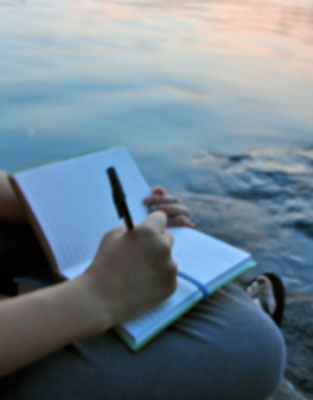 © Grace K., Port Washington, NY