my sister was a princess who could never remember her crown
March 27, 2013
i've decided that we're all born with a tiny bit of Alzheimer's in us
if you want to fight me on that,
pause for a moment and take a rocketship ride in your mind
fly through the galaxies, memories, and horrors of your past
back to every time you forgot someone's name, forgot a textbook at school,
forgot where you were going
or forgot who you were.
you've had to fight the raging sea-monster to get yourself back.
i'll tell you the story of the day i found my little sister sitting on the staircase
she'd started to climb and then, in an instant, didn't know what was going on
she stopped and sat down and tried to remember,
but she couldn't, not without my help.
forgetting our plans and forgetting what makes us special,
we need someone to come along and
patiently remind us.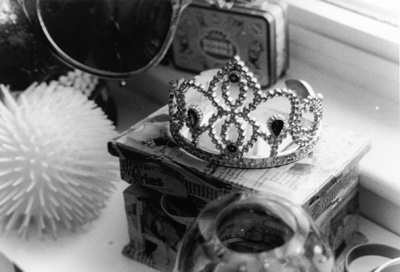 © Bayta R., Beverly, MA