To Hear you Laugh
April 8, 2013
To hear you laugh
Is to see the sun rise
The warm glow of morning
Rising over the dead, grey hills
Its warmth and light
Infectious
Until it makes those pale hills
Blush
With vivacity and exuberance
They have never felt before

To hear you laugh
Is to feel at peace
To know that all is right
In a world
With so many wrongs
To be able to latch
Onto one sane thing
In a constantly shifting
Ocean of thought

To hear you laugh
Is to find daisies in a crypt
To find diamonds buried in mud
To find stars behind the clouds
And music a midst the silence

To hear you laugh
Is to express
What words on paper
Nor silent actions
Could never
Portray.
It is to find understanding
In a short, vibrant exchange
And to discover a sound,
A pure, untainted beauty
That embraces the soul
And shields it
From the rain

To hear you laugh
Is to experience
One of the most precious
And unalterable joys
Man can experience.
To hear you laugh
Is to know
You are truly in the presence
Of pure life.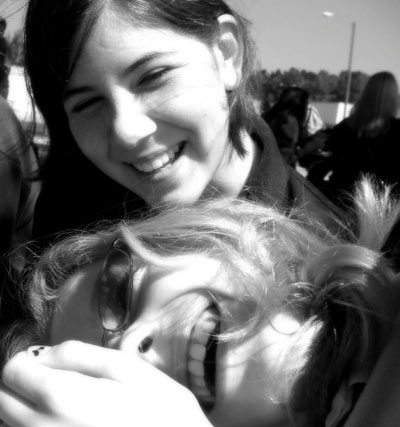 © Nita T., Wendell, NC