The Path We Must Take
April 11, 2013
Step out the door,
to the home that you no longer recognize,
and onto the pathway in front of you.
Now walk past the garden,
no longer full of living, vibrant flowers,
instead its scattered with the dead shells.
Slowly open the gate that leaves a sliver,
the pain pulsing in your hands.
You go to pull it out,
and it bleeds,
forget it for now,
you must walk on.
Steadily head for the woods,
one foot in front of the other,
watching your step carefully.
Slowly make your way to the trail,
the one road through the forest.
You will come to an old beggar lady,
she will ask you for money,
with teary eyes.
You can give her some,
if you want,
however do not trust her words,
she will misguide you,
not intentionally,
but she will,
the choices in where you go from now.
should be entirely your own.
Keep walking down the trail.
It will get dark,
and you will be scared,
but continue on.
There will be danger and pain,
but keep your head to the heavens
and a steady pace in your walk,
you will make it,
if you keep walking.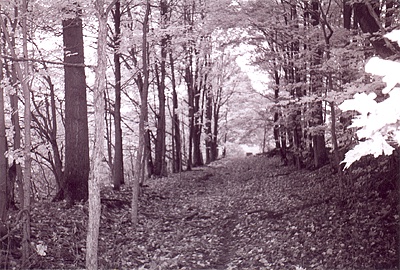 © Casey P., Marblehead, MA