Untitled
April 12, 2013
Every letter I write to you
Seems to start with a memory
And then my mind adjusts
As I remember that we're not on speaking terms

Every tear that falls quietly
Down her weary, anguished face
Reminds me why I should quell down
My own feelings of hatred, detest, disgust.

Towards them.
There's a quote that I remember:
That seems related:
Sometimes what needs to be said aloud
Doesn't always need to be heard

But here it is:
The remnants you have left behind, bring her sadness
the aspirations they held for you, have finally fallen away
to leave only what you have become – a lonely shadow of who you could have been.

self-loathing, poured outwards at the seams
trying to push down the conflicting emotions
knowing that every day spent under the same roof
as that other person, as with me

is a day spent in situational irony.

she weeps silently into the night
hoping and praying for your return.
all the while, I'm hating myself deeply
for I pray that her wish never be granted.

for if you do return,
you can only bring what you have created in your wake:
misery, tension, predicaments unopened to discussion
making me suppress who I really am to satisfy

the greedy onlookers,
searching for blood, anger, betrayal

so leave. by all means, I'll hold open the door
don't come back, become one
of the many who refuse to be found
because they cannot admit they will always and forever be

lost.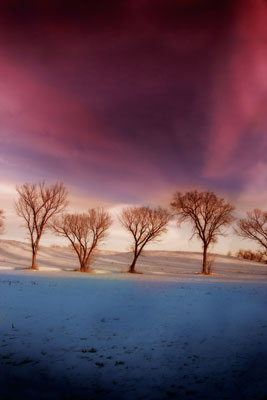 © Elizabeth H., San Bernardino, CA