Gloaming Girls
MAG
May 1, 2013
I love you but I don't think I could live
with you,
said the daytime girl to the nighttime.
I couldn't go without you, but I couldn't
stay with you,
said the nighttime girl to the daytime.

So they chased each other across continents
and wore house keys instead of promises
around their necks,
and rebounded off the stars,
and always came back together to kiss
in the purple dusk and yellow dawn.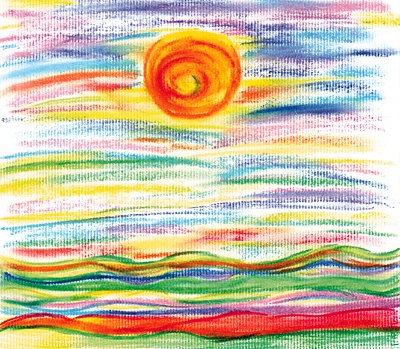 © Jennifer W., Saint Albans, WV