Beautiful Destruction
June 26, 2013
When a flower catches fire.
What do you think?

Do you think it's lovely
Poetically broken
Romantically unhappy

Do you see evil
All consuming flames
Dancing devils of destruction

A little girl dances through a wood
In a world far away.
Her hair is long, blonde,
And full of curls.

She trips over a tree root
Scrapes her knee down deep.
Blood gushes out like a river
Of wine- of life.

She cries.

A man gets ready for work.
He dons a black jacket
Over a white shirt
And wishes life was as simple as this.

Black vs white.
Like the Jim Crow South.
Good vs bad.
Angel vs Devil.

You wish for simplicity
For words to cascade like rivers of words off the pen
Of the poet with arms wide open
Waiting to catch them.

But the world is like the burning flower.
As it's petals shine like jewels ablaze.

You must open yourself up to the world.
Let it fill you up to capacity.
You are beautiful.
You are destruction.

But don't worry....
So am I.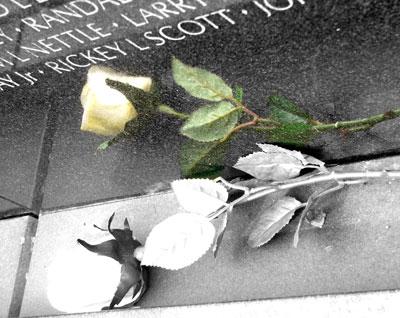 © Kimber E., Yorktown, VA