garage sail
September 3, 2013
if we could hold a garage sale
of everything inside of us that was old and used and worn
osteoporosis-ridden bones lined up in alphabetical order
beside the heart that skips beats every once in a while,
as if forgetting it's own language.

I would offer hands that shake and
tap out beats to songs I don't know, and wasn't aware
were ever written, spilling red nail polish on sheets,
as incriminating as bloodstains.

I would line up each achey joint like plastic soldiers
that I played with before I needed a garage sale-
ankles, elbows, hips, knees, creaking and cracking
lying on the old and weathered table, beneath a sign
in the writing of a shaky hand- ALL MUST GO.

I would carve out brown and bloodshot eyes
using the spoon my sister used for ice cream
the eyes don't close at one-two-three-four am,
preferring instead to watch the numbers on the clock tick-tock.

and they can't cry either- there aren't any tears,
so how is it that I know that I'm sad?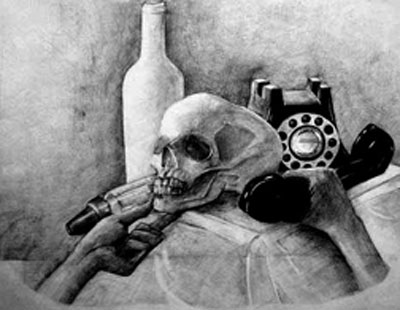 © Xiao H., Naperville, IL