Vanisher
September 24, 2013
Burning, tingling emotion
shoots down my spine
radiating through the tips of my
chipped, scarlet fingernails
and sock swathed toes.
In the sky
leaves hurtle themselves through the air
like suicidal sparrows
and fall around me
Confetti, I think
and watch the worn, withered things
crumple on the lawn.
My heart feels like an animal
fighting and thrashing and begging
to burst free from its boney cage
My carefully penciled eyeliner
melts into the warm tears dribbling down my face
The pain is inevitable
but this does not make it any less profound
It rips through me
with all the force of a lightning bolt
leaving me to gasp
like a drowning swimmer
I go to the end of the cracked driveway
I stand there
thinking that if I look
carefully enough
I will see your hasty tire tracks in the road
and remember
that you used to be happy here.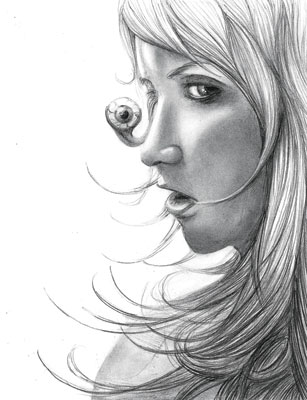 © Jessica P., Bethel Park, PA