Pseudo Love
September 29, 2013
Tonight I am your pseudo love;
Use me for your pleasure.
My limbs are your balance beam, as
they crush beneath your greed.
Use them, use me, well.

My chest is open-
A gunshot wound through the heart
ripped the soul and now
a gash is your entrance.
Just don't stay too long;
Don't let the skin mend while you're inside.

Tonight I am your pseudo love;
My lips shape to speak the words
you want to hear.
Red walls part and a serpent set free;
It finds a partner to share in liberty.

Breathe deep while I can;
lungs dance with the sweet scent of oxygen.
My breath is yours now;
Shallow, as you are.

Your pseudo love loves you not
but tonight you don't seem to mind.
Tonight I will lose faith in love
for there's no other but the pseudo kind.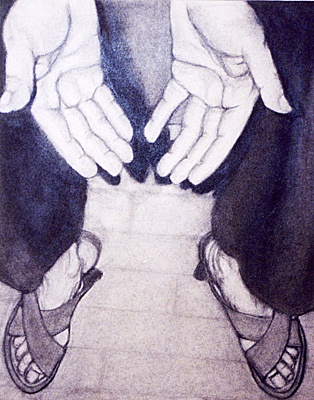 © Daniel R., Cicero, IL