tHe BoY wHo BuRnEd
October 21, 2013
There was a boy who loved,
To burn-
Every day,

He tied himself to a cross,
Mimicking martyrs,
Burning himself alive.

Every day he blocked his ears,
With wax-
He blocked out the sounds,

Of the hate,
And curses-
But missed the hope in the noise,

That he blocked out-
He brought himself attention,
In a spotlight-

But he cried when alone.
He burned himself,
Like a torch-

Like a witch,
Like a beacon-
Like a saint, like a virgin-

Lying about rendezvous,
Straddling a cross,
On fire-

The fire hurt,
But he loved to burn-
It brought people to witness,

The life,
Of those who struggle,
Between life and death.

No one saw any tears,
Because the fire dried them,
Until he cried no more-
I'm a martyr.
I bring the world,
To see our hell-

So the fire burned him,
The cross fueled the inferno,
His hair and body smoked-

The fire burned out-
The boy was curled up in the ashes-
With his face the color of ashes-

His soul was burned out,
He was spent.
His fire was out-

And the world had moved on.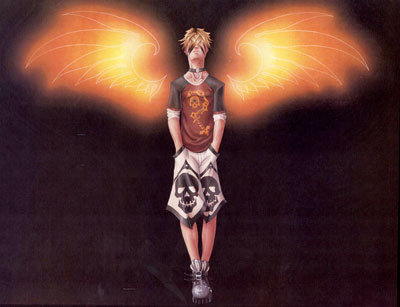 © Raul R., Monte Vista, CO