A Letter To My Future Lover
January 7, 2014
I will not be easy to love.

I will not become pliable at the sound of your voice,
But I will try to make you melt at the sound of mine.

My thoughts are often a cage to which
The key has been lost with me trapped inside.

I will never be a lady- if I wear nice clothing,
I want something. And boy, I better get it.

I am fire and ice swirled like ice cream
And when you try to pull me apart,
I become a firecracker.

They will always be able to pick us apart
From the crowd, using my shouts like a map.

The words I use curl around and trip over each other
In a hurry to escape, and I need somebody- you-
To untangle the wreckage.

I am forever thirteen, the day I kissed him
Still lodged in my memory like a slow-burning candle.
I can not- I will not -give you that memory.

I will not be easy to love.

I will pull and scratch and bite-
But I will love.
Harder than you have ever been loved.

And maybe, just maybe-
That will be enough.

It has to be.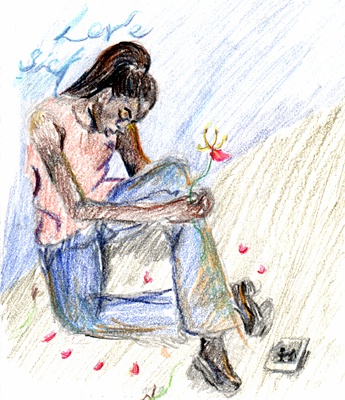 © Sherell B., Philadelphia, PA