Sweet, not Sour
January 17, 2014
It is bliss to end up cooking in
the kitchen with my older sisters, who
no longer live at home. The elder of the two
keeps one hand on her left hip and the other
on the spoon that is stirring the aromatic
concoction on the stove, while the other, a sous
chef, patiently runs water over the
vegetables until they are clean, humming to herself
all the while. Watching in the background, waiting
until it is my turn to contribute to the meal, I take in
the image of the two sisters, working as
one. Perhaps it especially seems like bliss since
these are the two people I look up to
most, working together to teach me something
new. I am reminded of countless days, carefully
watching each of my sisters' every move, absorbing
and learning the ropes of life. I watch the elder and then
the younger graduate high school, watch them
grow up and pave a path for me. Finally, I am handed the
clean, damp vegetables. Now it is my turn. And as I firmly grip
the handle of the freshly-sharpened kitchen
knife, I realize. I am not just watching the machine
work, I am a piece of the machine,
the machine made of three sisters, each of whom
needs the other two to function. I am not the
assistant, I am the engine, the piece that
motivates the others to work, that gives the others
a reason to keep doing better. We work as
one, completing and serving the meal that is
called 'sweet and sour' but for us
is just sweet, a mission accomplished
as a team. I sit at the table, content with
our masterpiece, and forever a piece of the
machine called sisterhood
as my family digs in for dinner.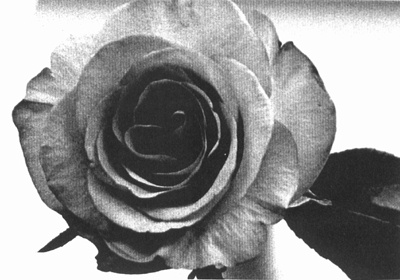 © Liza C., Seattle, WA