Elsewhere
February 1, 2014
I hid behind those grand white doors,
That smelt like roses and contained much more.

No curses or evil witches here,
Thick forests that led to my very own cave.

Mountains to climb,
But they never did end.

A boat I sat in,
That took me nowhere,
And took me everywhere.

I would climb into the dark,
Mostly alone.

Very few times a companion at my side,
Although he always left and went on his own.

The clanking outside couldn't get me,
Their eyes couldn't see me.

I'd swing on the bars and transform myself,
And pretend
And pretend
To be somewhere else.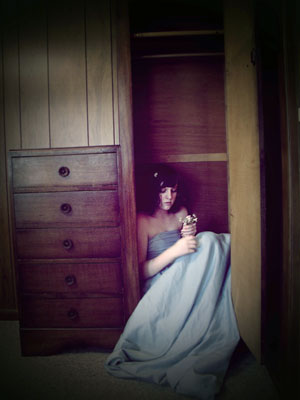 © London W., North Little Rock, AR