cravings
January 30, 2014
lately,
i've been craving things.
i never thought i would crave.

i have never smoked a cigarette,
but i crave the acrid smoke
infiltrating the membranes of my lungs.

i haven't eaten meat in five years-
but suddenly i want nothing more
than to sink my teeth into flesh.

perhaps the most shocking,
was that i craved you.
and the feeling of your lips on mine.

i wonder if they're chapped and dry,
from cold air and long runs like mine are,
or if they're soft from late nights and good books.

i wonder what you taste like.

i wonder if you ever think of me this way,
notice the way my smile
never quite reaches my eyes these days.

i notice that about you.

but i also see the calluses
on the pads of your fingers.
and the furrow of your brow.
and the way your breath hitches
when you see something beautiful.

i just wish it sounded like that
when you saw me.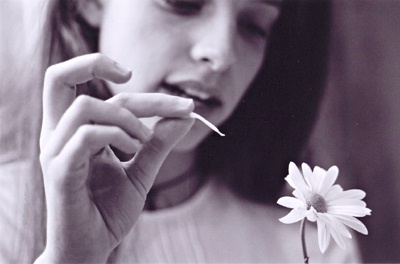 © Emily B., Houston, TX