Backtrack
February 14, 2014
You can look,
says the foul-mouthed, baby-faced boy--
but you won't find anything.
Backtrack ten years ago in
that dirty apartment and half-shut door,
sneaking eyes and harsh insults.
We came home to broken CDs and empty refrigerators,
some semblance of family, I guess.

It's disgusting,
continues the wrinkled, saddened, maddened, and everything-else-in-between man--
He's disgusting.
Backtrack to when nights are days, days are nights
And pain is a constant friend perched on a hobbled shoulder.
Fragmented caresses of to-be love scatters the heavily silent air
And leave the sheets aside unoccupied.

Wait,
screeches the next one, her eyes of
splintered steel and fraying hair--
What did you just say?
Backtrack to the unsatisfied, always unsatisfied
Liquid disappointment runs second blood.
There's nothing but recycled words that go unheard,
raw throats and grinding teeth;
a skeletal figure with burned-over eyes.

And you--
Feel that welling hole in your chest,
blackening, withering
a tastefully abstract picture
faceless curator.
It's art, they say,
It's mine.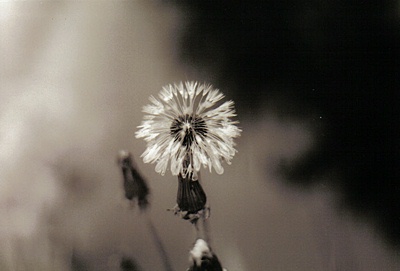 © Sarah S., Poland Spring, ME