Stop!
April 17, 2014
Do not insult me, Theres no reason to!
You've locked us away, quitted us too,
You knowingly mislead us, and the forced it through,
Blocking our rights, and violating them too!
You are not noble, nor kind, nor fair,
You've blocked us in a game of truths and dares!
Threats to our cares, worries, and the lot,
You pretended to care, but care you did not!

Forceth me to rhyme instead of speak out,
for fear that I will be expelled without a second doubt!
So DO NOT claim to be on the side that is mine,
For your evil ways trap us through time!
Super Senior you threaten with no back in fact,
Your ways are not kind or even fair tact!

Why would you do this!? Why would you lie,
You harmeth yourself more than you harmeth I!
For I will make it, scathed or unscathed,
But you will go down a new path will be paved!
Not long you will last, only a short time,
For long you shall not suckle on the taxpayer dime!

You are a horse one trojan of sorts,
Blocking our hearts and blocking our thwarts!
So DO NOT claim to have our interests at heart,
When really you lie serving sour tarts!
I end this now before it hurts me,
But remember unlike you I am a tree!
Unmovable, Unshaken, Standing firm and tall
Unlike you with your garbage filled halls!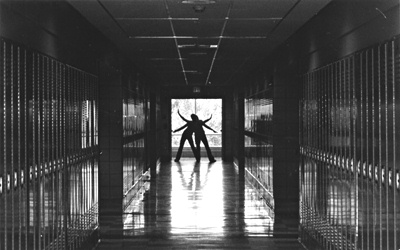 © Sheera G., Marblehead, MA