history
April 25, 2014
i have
scars.

like a history textbook,
like the teacher droning
on,
on,
on.

like a fire alarm
piercing the classroom,
making small children
jump up in their seats.

my scars
are a map,
street signs pointing down
towards my hips
where your hands
once held me.

my scars point down
towards the ground
i tread on,
the ground
you used to kiss.

my scars
tell our story.

when i met you,
my skin was clean,
the skin
of a china doll.

tangled in sheets,
they are the marks
your fingernails
left on my back.
when you marked
your territory.

and the grand finale
shows where i tried
to cut your touch
from my skin.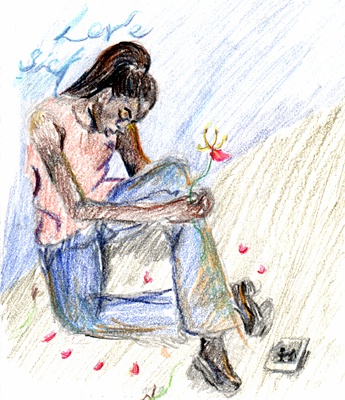 © Sherrell B., Philadelphia, PA