If I Should Have a Daughter
May 1, 2014
If I had a daughter
I would teach her to listen to music
no one in her school had heard of.
Watch movies
that were criminally under-seen

I would say " Sweetie,
you know that interesting dream you had last night?
No one cares."
and "If you don't do your homework,
Come up with a better excuse
that 'the dog ate it'"

I would make sure she understood
?I could make another you in a minute?
but I wouldn't
because I love you
and I know one day,
you'll have a teen of your own.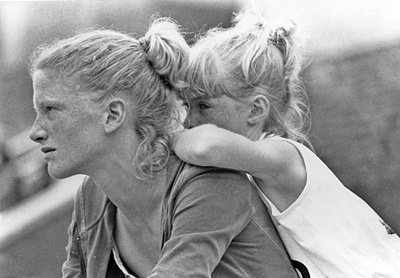 © Felicia F, Marlow, OK