To Someone Who Deserves It
April 30, 2014
I would tell you the truth,

But I know it won't matter.

You've just been falling for awhile,

And you've forgotten what's real.



But it's alright.

It's ok.

I've been there before.

I know what it's like to

Truly

Loathe

Yourself.



You really hate yourself don't you?

I myself can't see why,

But I don't see you

The way you do.



I can only hope that maybe

Some small bit of comfort will come to you,

By knowing that someone understands you.

You don't need to be told to stop,

You need to be understood.



Understand this; you can heal from this,

You can see truth in yourself.

You can feel beautiful,

Because that is what's real.



If my scars healed, then yours can too.

Because we both know deep down,

You don't want to end everything.

You

Don't

Want

To

Die.



You just want to fix things,

You just don't know how.

You have several people wanting to help you,

But I don't think most of them understand either.

That makes it worse doesn't it?



You want to be better don't you?

We all want you to be better.

This can happen, you deserve it.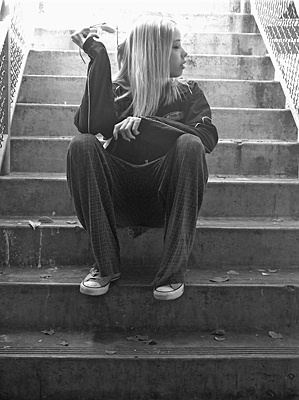 © James M, Walnut Creek, CA