Heavenly Location
June 3, 2014
I was happy being lost,
or that's what I thought,
when I fell way to deep
angry and distraught
How could I fall?
Of all people, why me?
My own created paradise
with a hole in the middle
surrounded by darkness
but it mattered very little.
I danced in the blackness
unaware of the sin
until I realized
that's not where you've been.
I knew I was wrong.
I was fooling no one.
I was in the worst place
and I was to far gone.
Gone away from the grace
of His tender arms
Away from the love
that hung like a charm.
Away from any lights
or from any form of truth
I was drowned in the lies
of my blackened youth.
You grabbed my heart
You pulled me out
You shattered my fears
You removed all doubt
I was saved and
I was finally free
Free of the darkness
that bonded me.
Letting me fly on
an eagle's wings
I was saved from the sin
once He cut the strings.
You put me in the right place
and to a new destination
and now I will stay
in this heavenly location.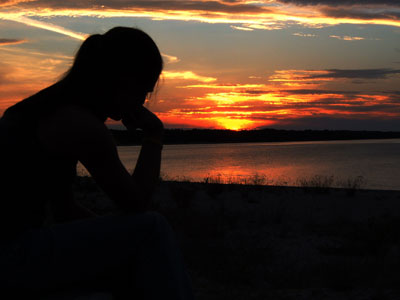 © Hilary L., Rogers City, MI