Siblings
November 7, 2014
They are clones of you.
They are funny like Eddie Murphy.
They protect you like a body of armor.
They inspire you like Ghandi.
They annoy you like a fly in your grill (face).
They take care of you like a doctor or nurse. 
They play with you like a little army man. 
They are smart like a NASA scientist.
They are athletic like Michael Jordan.
They are heroic like Superman.
They are fast like the Flash.
They are brave like a Navy Soldier.
They bring you luck like a horseshoe.
They are a leader like Obama.
They are determined like Dwayne Wade. 
Last, but not least, they love you like Cupid's arrows.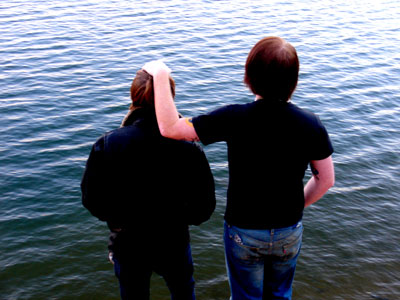 © Michelle B., Blairsville, GA