Threadbare Winter Coats
March 9, 2015
It's written on the face of everyone that's ever been hurt
and don't make me laugh and tell me that's not all of us.
It's written in the tears of every heartbreak
graffiti in a New York alleyway.
Gum on the underneath of a desk
inside of arms,
barbed wire fence, scraps of cloth
stamped on the id of a security guard
the designation of every inmate spending his nights on a hard bunk
staring at the signatures of his ancestors
ad their names are the same
carved into the concrete of jail cells around the word.
It's in the shape of a black eye
It's stuck between the knuckles of your boyfriend
It's the lies that slide off her tongue like poised honey
it slides through his hemorrhage
his brain like an orphaned synapse.
It's in the voice of the loudspeaker calling you to the office
and the sound it makes when your brain stem snaps
It's in your resume
your food
your locked door
You pass it on the street, huddled in rags
You don't look at it so you can pretend it's not there
you have it in you too.
It's inside you right now
I can see it oozing out of your pores
I can see it behind your eyes, and even though I love you
God, but you scare me to death.
That glint of metal imbedded in your cornea
it wasn't slammed home, it's
homegrown
It's nobody's fault but your own.
It's in me too
with roots twisted in my veins and snagged in the fibers of my paltry beating heart.
It's carved into the forearm of a thousand bleeding Jews.
It's stamped into ten metal of a ten million dogtags.
It coats the shrapnel of land mines
its painted on the nosecones of missiles
in the dead of night.
How graphically do I need to carve my words into the forehead
of these people before they notice
the blood dripping into their eyes?
None of them knew the difference
between sonnet and free-verse, and if asked
they would quote watered down Disney magic to you
like a half-breed mutt with scars on his snout and bruises across his ribs
that has the terrible, terrible courage
to still dare want to be loved.
Target, motivation, memory. A well-worn reason for being. It's nothing but a threadbare winter coat, but it's all you've got. Don't tell me it's a weakness,
And don't you dare tell me you don't need this
All of it, all of this, Love, it's all you've got, so hold on to it.
Just hold on.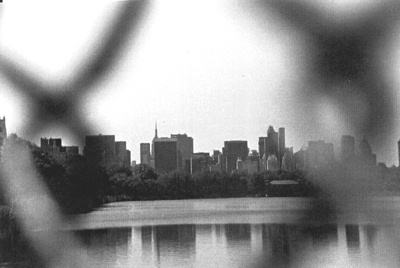 © Sarah M., Phoenix, AZ