The View From Here
March 28, 2015
The city is beautiful at night,
just as all other cities with
that same throb of vitality and life.
That feeling that here is where you were meant to be,
only here you can find the raw marrow
of your life.
Amid all the rush and movement
of the people,
you alone   are still    and quiet   
Feeling that wonderful sadness
of inclusion and
isolation
all at the same time.
Buses-cars-flash by you
a splash of color here 
and there;
the shadow of the face of a stranger.
Feeling understood by the city
free to be yourself,
and if you dislike what you see,
free   to dissapear amoung the multitude
And emerge as who you dream to be...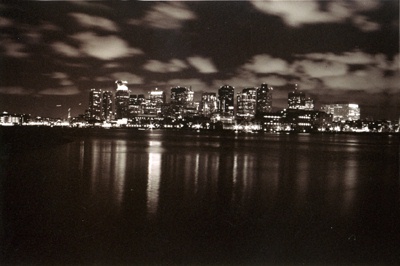 © Hoang P., Rochester, NY