Reasons to Read
MAG
June 12, 2015
I read a lot –
more than the average teenager
not because I want to raise my grades
or simply because I'm a loser,
but to escape the reality
that is Hinky Dink Sorry-Excuse-of-a-Town, USA
Yes, I read a lot
when I should be at whatever sports game is going on
or enjoying the "Best Years of My Life."
Pardon me that I find demon killers, dystopian worlds, and sassy demigods
more interesting than your loud, sweaty, and ultimately pointless over-exaggerated game of fetch.
which brings me back to Hinky Dink's high school where my "Best Years" will occur
that's jam packed with mindless zombies
all waiting for the exaltation of Saturday
which is quickly ended by the hard slap of Monday.
But we zombies are supposed to have fun
after work, pointless preparation for
the future, and sleepless nights
that made us zombies in the first place.
Though what kind of refreshing fun does Teeny Tiny Pipsqueak Town have?
No one's actually sure, but there might be something hiding
beneath all the heart-attack burger joints or greasy auto body shops
which will never make sense since Pipsqueak isn't home to many fine cars.
Cars that drive to work, school, then back home
repeating the endless cycle of never going straight.
Never leaving, never seeking, never longing.
Longing that beats in my restless heart,
pushing my seeking soul to search for more,
never, ever leaving.
And that's why I read a lot –
in hopes of grasping anything and everything
outside of this mini claustrophobic universe,
choking me with the fear of never being
Alive
because I would much rather die trying to live
than live trying to die.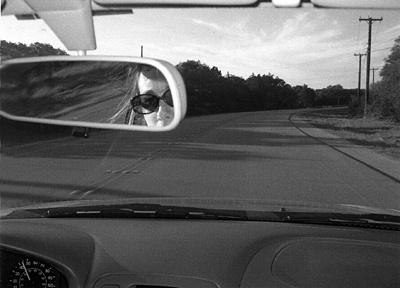 © Roxanne D., San Antonio, TX