My friend
October 2, 2015
Have you ever felt
Like life has gone?
As if you have lost your life's belt
and said you're done?
From which shall we fall?
Will we die by our hands?
Will we die at all?
That was my question deep in the stands.
I tried to end it all,
I tried to stand tall,
It didn't work for me, 
But I couldn't see.
When I got better, I didn't even know,
It wasn't because of my friends,
He didn't even show,
He was the reason my life did not end,
And when he's gone, I'll miss the way he talks,
I'll miss the way he makes me smile,
And then I'll be filled with shock,
I won't see him for a while,
He was my nemesis and my friend,
And I'll always see him at the end.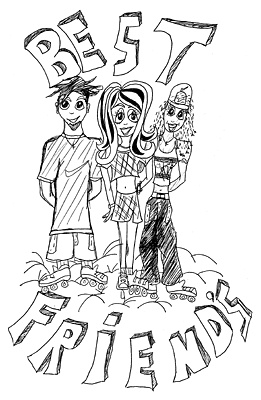 © Jessica H., Newcomerstown, OH