Memories of my Brother V
October 5, 2015
There is not much wrong with being your sister
Aside from the fact
That I am your sister
Thus:
Am I clever?
Am I musical?
Am I polished?
Am I mature?
Am I mathematical?
Am I God's gift to physics?
Am I growing?
Am I working?
Am I cooking?
Am I polite?
Am I the foundation for family pride?
Am I Einstein?
Am I an inspiration?
Am I a piece of a turqoise heart that Mum strung round her neck for six months?
Thus:
I am a kite that scrambled into a tree and a paper aeroplane that slid off course and an ink pen staining the bed sheets and a pair of ballet shoes that cannto stay perfect and I am an unmade bed and an upset room and an upset mind and I am the smell of books and the sand between your toes and the pivot of a sea-saw
I am the child that tried to live.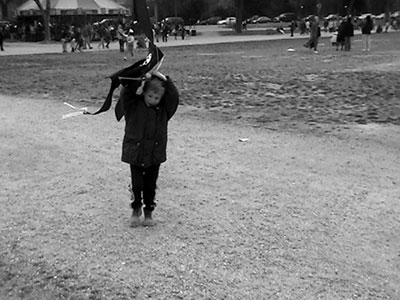 © Nina S., Arlington, VA