Autumn
MAG
October 29, 2015
A cool breeze rushes through the air,
my body trembles.
I look up to the light blue painted sky,
a smile spreads across my face.
The vibrant leaves are falling around me,
lighting up the sidewalks like a flame.
Children are running through the patch of auburn,
finding the "Great Pumpkin" in the field of hay.
Dragging the Mars like fruit towards their grinning parents,
and gaining their wanted approval.
The crisp air is broken by a brisk mist of rain;
that drops from the sky like tears floating through space.
Door bells ring with children on the opposite side,
muttering the words "trick or treat."
Looking up at me, and beaming.
The kitchen becomes filled with random family members, and
my heart warms fighting the slight breeze cracking through the open window.
I feel my senses flourish,
exhaling summer and breathing in fall.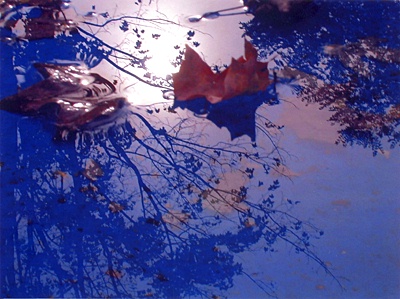 © Angela B., Holland Patent, NY