Halloween Stories
November 4, 2015
The street lights illuminate your face,
as we skip down the damp paved road.
We're running now,
from what,
I'm not sure.
Your cape blows in the wind,
and you look like you're flying.  
Specks of orange in the darkness fall from the trees around us,
creating piles of crunchy leaves.
I jump into a pile, hearing the crisp sound of leaves crackling under my feet.
You turn around panting, as you shout words towards me that get lost in the wind.
You slow your pace, and I fall in step behind you.
I reach for your familiar hand, and you grab mine tightly.
A little boy and a little girl pass us, holding hands, dressed as green monsters.
You're smiling at them as you nudge my shoulder.
I mutter to the pair of kids, "Happy Halloween,"
and they look up at me grinning.
You say, "Look at them, they remind me of us."
"I know," I say, as we continue to walk down the road,
adding moments to our Halloween Stories.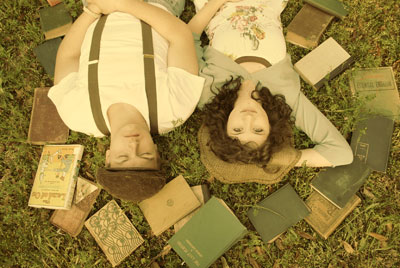 © Gabrielle A., Pensacola, FL