Who is it?
April 12, 2017
Who is it that holds the pen to the page?
Who is it to lay the ink on this forlorn page?
The blank canvas that lies silent is lying in wait for a reason.
The dank empty corner of the world is quiet for a reason.
Who is it that sings a verse, plays to win, protects a friend?
The song that entwines our fate plays over and over, and we still won't hear it.
A pattern of life, the very pattern that dances to the beat of a heart.
Who is it that burns when our words come crashing down?
Who is it that bleeds when we wield the blade?
Our shattered sight is the cause of our unjust actions.
When flames devour, and blood runs, our tears come and consume the very beings we are.
Who is it?
It's me. It's you. This spiraling vortex called life spins us all in the mix, limiting us, and yet freeing us.
What does it mean to be free?
Everyone's answer is different, but true.
In this life, we make the decision, but there's one last question that we must ask and live with the answer.
Is it worth the consequences?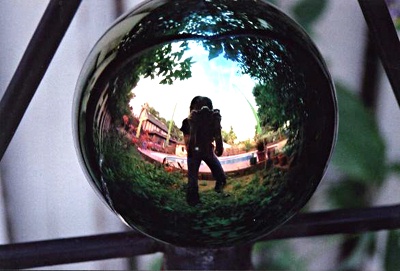 © Alexandra T., Chelsea, MI