The Girl Who Sat by the Lake
June 18, 2017
She loved the tranquility of the lake,
and how the weeping willows stooped
over the lilies. She would sit and
watch them all day, sketchbook open.
Every day I saw her as I walked down
the dusty road to the town.
I never knew her name, and she never
knew mine, for I wasn't bold enough to
introduce myself. As I walked to town I could
see her. Sometimes I heard her sing. Her voice
was almost as beautiful as herself. Once I
ducked behind a tree to listen.
But since last August, she wasn't there
when I passed the lake. I searched, but no one
in the town even knew of her. I accepted that
she had probably moved on. She was far
too fragile and fair to die, or so I told myself.
Her voice still haunted me.
Sometimes, I think I see her, sitting as she
used to. She always disappeared within a
second. My deceptive eyes lied to me, but I
believed them every time. Hope. Hope drove
me to imagine her, and every time I saw the truth
I was disheartened.
Today, she looked at me. Her eyes were blue;
deep blue, as blue as the paintings of the ocean.
She was as pretty as I'd remembered her, but her
beaming smile was slightly sinister. I blinked, but
she didn't dematerialise. The disturbing grin
didn't fade as she dived into the murky water.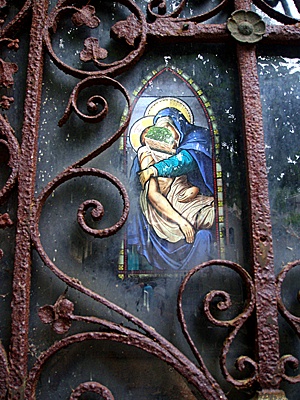 © Rebecca Y., Los Angeles, CA