Hollowness
October 8, 2011
I've been rolling around inside my mind,
Trying to figure out something to find.

There's only emptiness, there's only time.
There's nothing here that can clarify
Whether I'm real, whether I'm mine.

When was it that I let go?
Forgetting all that didn't let me grow.

There's only hollowness in my bones.
No meaning left in the thinning marrow.
No soul left for my eyes to show.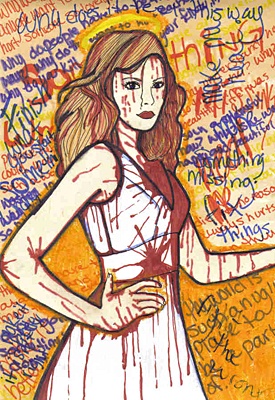 © Sara D., Aiken, SC