Breathe Straight
January 1, 2012
Forgive me if I seem eager

But I haven't felt a light for so long.

My eyes have grown heavy from tears,

I lost a good wall to lean on.



And you are just like me.

So now I know I'm not alone.

Without you I can't believe,

That tiny pieces can ever be sewn.



Pull me away from the pain

And tell me the words to help my stand.

My feet are tired, my heart is drained.

I crave your warmth in hand.



I can't remember how to breathe straight,

Not when you come so near.

A swift embrace of face to face,

A moment I always hold dear.



I want to pretend that you love me,

But I only want to pretend.

What is it that everyone else can see?

I don't have much left to defend.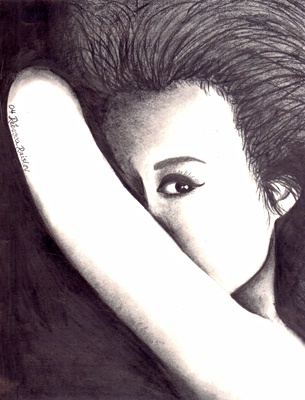 © Rebecca R., Edison, NJ