Your Lips Are Freedom
January 2, 2012
I'll kiss you one more time,

It's not the end of the dream yet.

One more embrace for me tonight,

One more memory not to forget.



The empty side of the bed,

A place I need you to fill.

Running our fingers over my lips,

I can feel that soothing chill.



Pull me close to you tonight,

So I can feel your heart race.

Tell me the words to make me smile,

My heart picks up it's pace.



How can this be real?

How can this be true?

There's so much of me at stake,

But I don't care when I'm with you.



How did I get so careless?

Since when do I feel so free?

When I feel your lips touch mine,

I know reality can't touch me.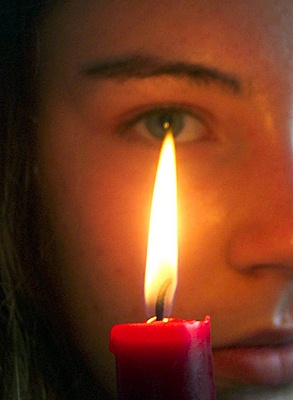 © Elise S., Clarksville, MD